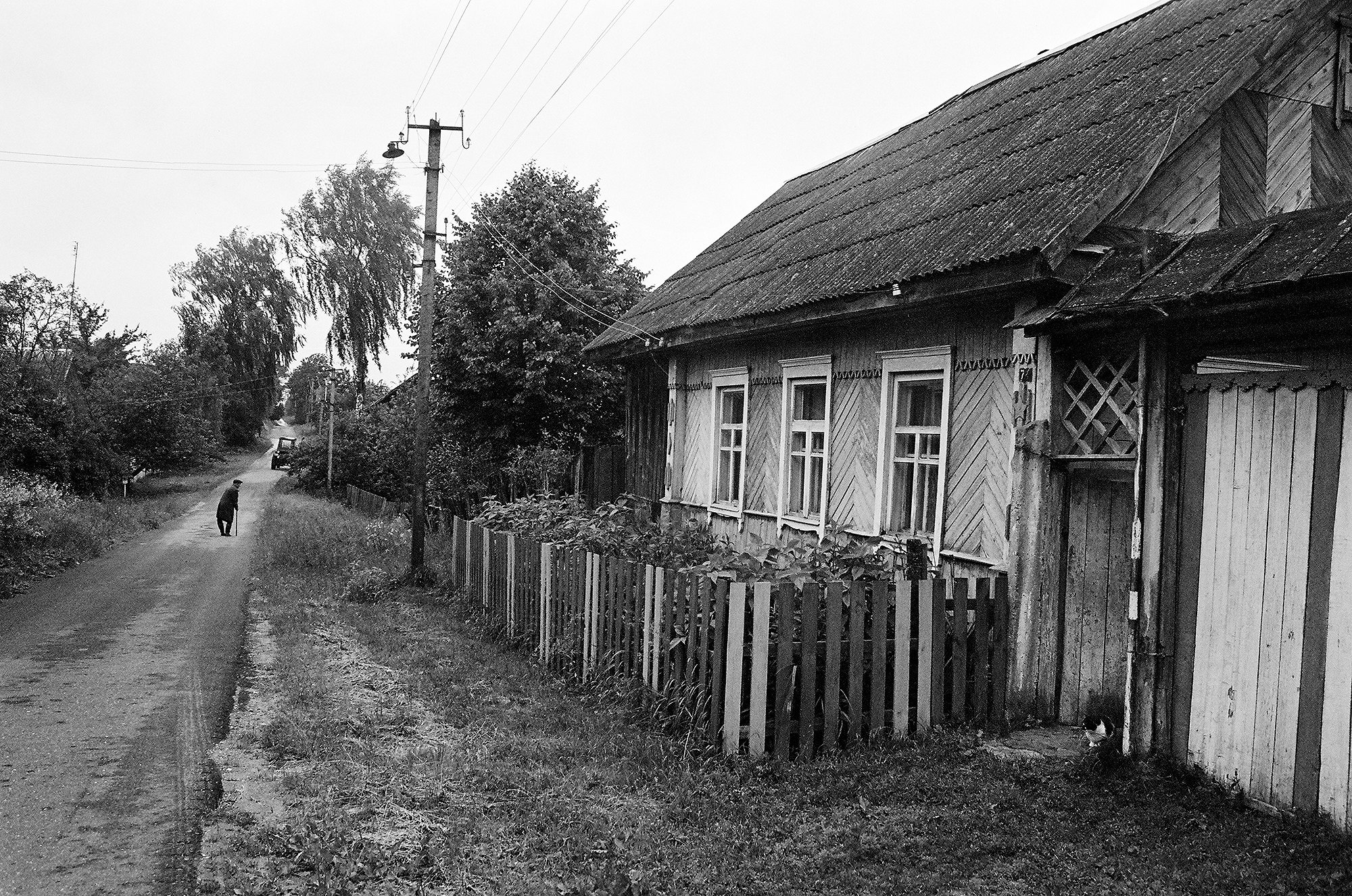 Located 160 kilometers away from Minsk is the village of Uznatsk, where my grandfather on my mother's side spent most of his life. When I was young, in order to get there, we travelled with overcrowded regional trains, then by bus or hitchhiked the final 25 km to our destination. Today it takes only about 2 hours to get there. Since 2005, the year when my grandmother passed away, my grandfather had been living alone in the house.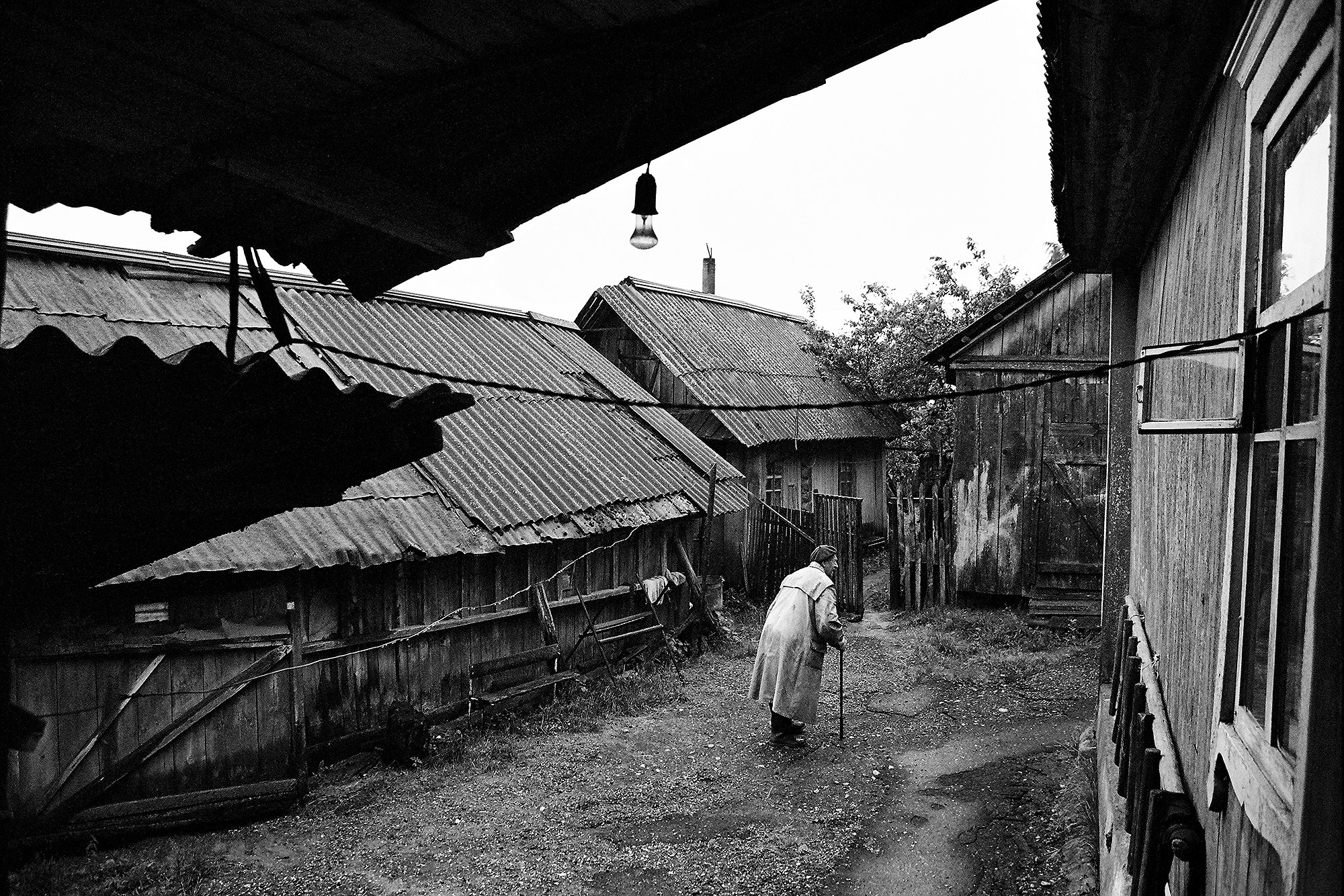 Over the past ten years the number of residents on my grandfather's street decreased by five. Most of his neighbours and colleagues from the school where he taught physics and mathematics are no longer alive. In spring 2007, two years after his wife's death, his last friend, old faithful dog, Rex, passed away. The courtyard became quiet and my grandfather remained completely alone.
As he was a very neat and tidy person, he tried to look after himself and made sure everything was in its place. He took a great care of his appearance – he always asked his daughters to trim his hair and he shaved regularly. The buzzing sound of his electric razor echoing in the empty house as he prepared to go somewhere will remain in my mind for a long time.
My grandfather didn't know how to switch on the gas stove. In fact, he was afraid of not closing the valve properly and accidentally letting the gas fill the house. After my grandmother's death he used the "Russian stove" from time to time, and even then, only for heating the house, and rarely for cooking. It was enough for him to add some boiling water from the electric kettle into his homemade soup.
On his desk was a map of Krupsky region, a radio and a piece of paper with his daughters' phone numbers. Sometimes he would call them on weekends at 6am, simply to ask if they were going to visit him!? Or to tell them that it was raining, or that there was a thick fog, or it was slippery in the street and that it would probably be better for them to stay at home.
Many years of work led to serious arthritis in his knee. In March 2007 my grandfather finally decided to leave the house and go to the local hospital. However, he couldn't bring himself to undergo the only surgery, which would have really helped him. For the last two years of his life my grandfather subscribed to the magazine "Family Doctor" and he tried to improve his condition with the help of traditional medicine.
Every day my grandfather would look forward to the postman coming and bringing him the news. He checked his post-box several times a day. The "Family Doctor" magazine, to which he subscribed after his knee started to hurt, was delivered to his post-box for six months after his death.
A retouched photo, taken at his graduation from the Pedagogical College when he was 27, along with a traditional tapestry depicting Shishkin's painting "Morning in a Pine Forest", has been hanging in the same place over his bed for more than 40 years.
* * *
A decorative towel hangs over the household religious icon as it was on the day of my grandmother's funeral. Neatly arranged dolls from my mother's childhood silently witness the passage of time and the change of generations.
During one of our summer holidays my brother painted the word "Freedom" on the courtyard wall. Such a rebellious act by a young boy caused my grandfather much grief.
He spent his time reading newspapers, working, and waiting… Every day was usually the same. Sometimes you could hear him murmur, "We­e­e­ll… such is life…" after a long period of silently sitting on the couch and staring out the window…
Every Saturday for more than 30 years he used to fire the bathhouse, which was built in 1972. The result was that the walls and floor were covered in soot from the furnace. He adored basking and bathing there; it was one of his favourite pastimes.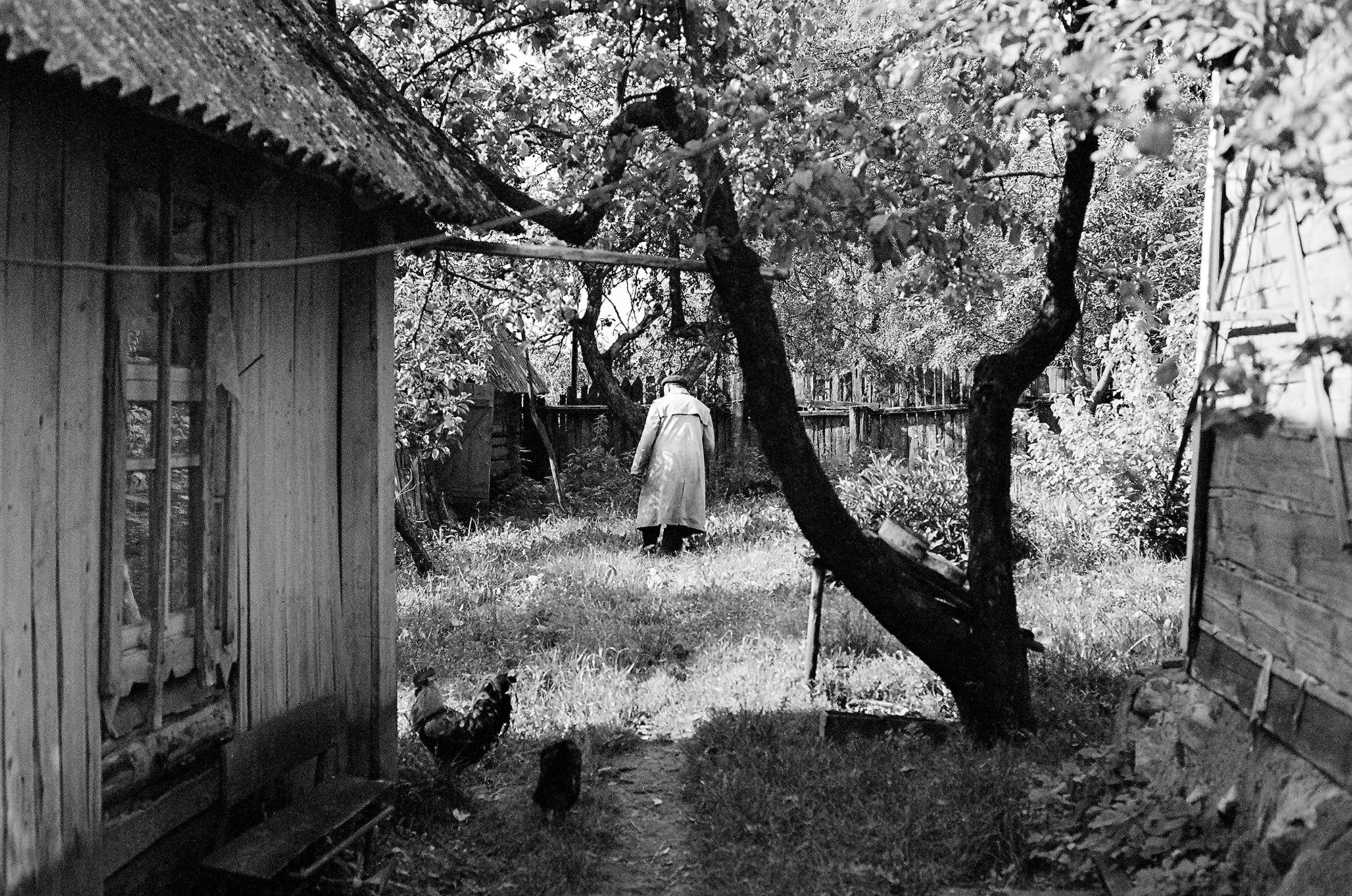 During a routine phone call with my parents, plans were made for the weekend's visit, and they bid their final goodbyes until then. When they came on Sunday morning nothing seemed unusual: his glasses lay on the table next to Saturday's newspaper, as if he had just gotten up to take a break from reading. My father went to have a look in the bath house, but came back with the saddest news. They found him lying dead on the bathhouse floor. As usual, he had folded his clothes neatly in the dressing room. My parents and aunt spent the rest of the day phoning relatives and cooking for the next day's memorial service.
He was buried the same day.
August 8 – day of grandfather's death.
Conclusion:
The dishes are washed; rooms are cleaned; my backpack is ready for the return journey… Following tradition, we sat down for a rest before my departure. I decided to take a photograph and put the camera on self-timer, capturing a moment shared with my grandfather. The next time I saw his face was only after these photos were developed — a month after his death. In retrospect, it was when we said our final farewell.
This photograph and the emotions attached to the moment it captures will remain forever etched in my mind. It is but a small comfort, for this photograph can never fill the void that the man in the picture left behind…
Victor Hilitski "The last visit" photo book
Last visit
INTRODUCTION:
I spent the whole July with my 84-­year-­old grandfather Ivan. It was the first and as it turned out, the last time I visited him simply to spend time with him. I took as much from my long visit as I could: together we cooked, fired the bathhouse, worked in the field, and simply enjoyed each other's company. During that trip I took some pictures. Two weeks after I left, my parents found him dead in his house.
Looking back, I realize that I managed to capture the moment of our very last goodbye.

* Each following picture in a gallery has it's own description or story, related to that specific moment that captured with my camera. Please click 'i' button at the top right corner of the picture.

2010 - 2013
- link to see my personal EXHIBITION of this project.
- flip through the pages of self-published BOOK "Last visit"